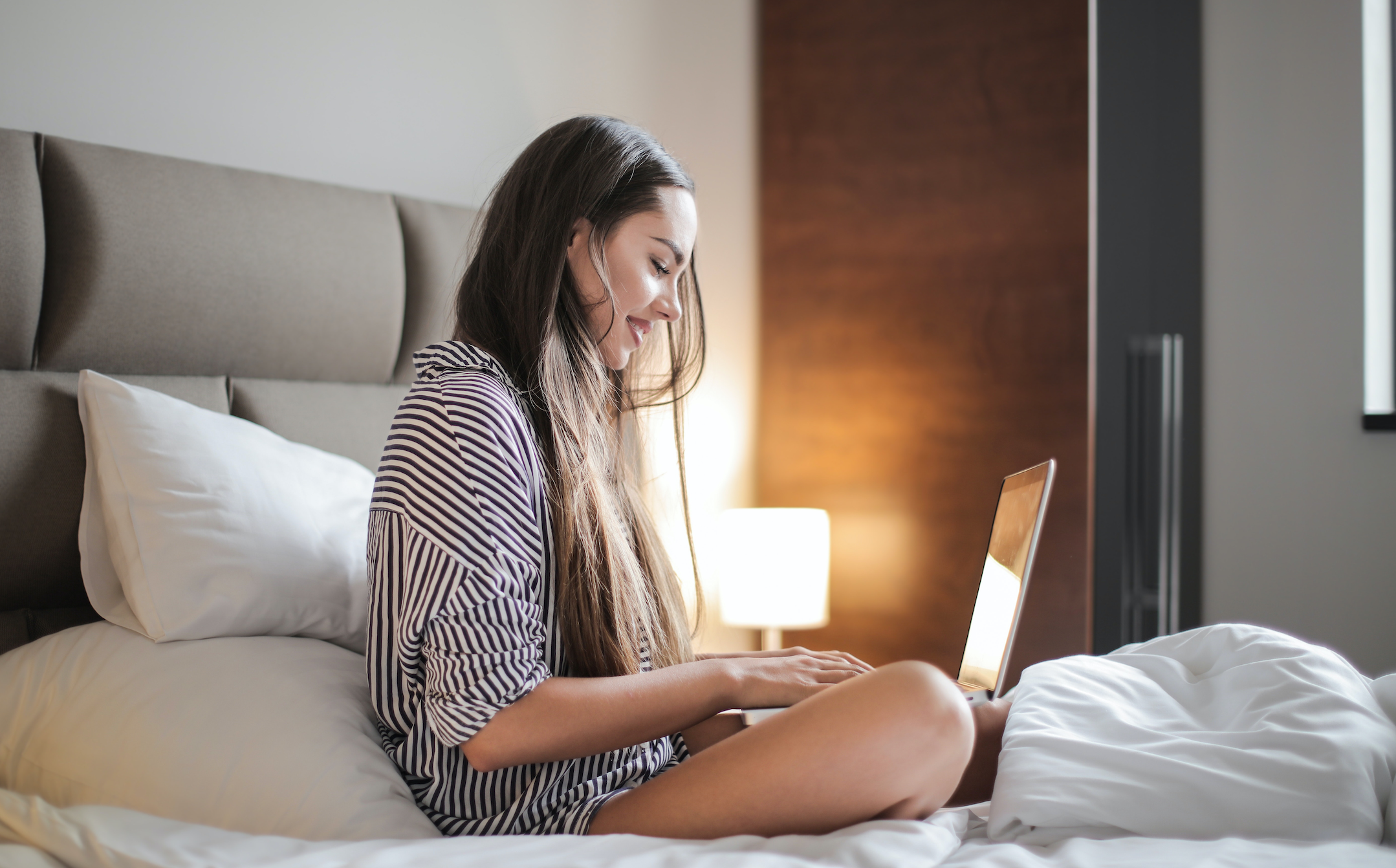 A Comprehensive Guidance on Staying Healthy When Working from Home
By: Puja Bhardwaj, founder of femaleinsight.com
In this digital era, a lot of people are enjoying the benefits of working from home. As per Forbes Magazine, over 30 million Americans work from home at least once in a week, and that number is expected to rise by 63 percent in the next five years.
While this is a perfect solution for a busy person who needs more flexible schedules, it could bring some difficulties to your health if you are not careful.
Consider these amazing factors to stay healthy and productive while you are working from home:
Proper Rest
Proper rest is the foundation of great health. Even though remote workers have more time and flexibility in the daily schedules, our sleep quality is worse than that of traditional office workers.
Keep your favourite watch on your desk to manage and to stay aware about the timing, commit to a cut-off for technology when you will "clock out" from your remote job.
Try to designate a workday shut-down and evening routine to support you unwind from work stress.
Separate Yourself
If there are other people in your house, separate yourself from the business of your household. It is better to set up a home office with a door.
So, that you close if you need to drown out the notice of your pet, kids or TV to keep same and remain productive and professional.
Food & Nutrition
Working remotely brings a golden opportunity to eat more home-cooked meals than you would at a workplace.
The best you can do is to choose to take your launch break when you are hungry, eat away from your desk, or have healthy food delivered to you.
When you are working from home, try to save time, money and calories by prepping your meals weekly.
Exploit the healthy advantages of attending fewer networking meet-ups and happy hours. Have a water filtration system, so you always have access to purified water at home.
Physical Exercise
Remote workers and digital nomads get great benefits when it comes to getting time to exercise. Here, we get the opportunity to adapt our exercise plans to fit a destination.
When you save one to two hours every day that would have otherwise been spot communicating or in meetings, there is no excuse for "not having enough time".
You can try an at-home online fitness membership like the Cult fit, or search free workout videos on YouTube.
Take breaks throughout the day to stand up, walk around or do some sit-ups or squats.
Mental Health
Many times we forget about our mental health but, it is as important as our physical health.
Depression, anxiety, and loneliness are prevalent in the remote lifestyle, even for semi-retired, passive income digital nomad having perfect social lives.
Make a morning routine that sets you up for success every day.
Don't check your phone as soon as you wake up, it is easy to get caught up in e-mail before you phone as soon as you wake up. Invest some time in meditation, reading, and journaling.
Also, make sure to shower and get dressed for work even if you are not going anywhere.
What Not To Do?
You have already had got some amazing ideas for achieving healthy work living balance at home, here are some habits you need to avoid:
Starting your day in reactive mode by checking e-mails, the news, and notifications keep it in mind that exposure to the daily news and social media results in anxiety, fatigue, and stress.
Avoid working from the couch or in bed. Try to create designated areas for work and breaks instead.
Never clock out or remain accessible 24/7. Create boundaries with clients and co-workers and stick to them.
In the nutshell, maintain your health, wellness, and happiness as a remote worker takes some effort.
Achieve it by designing a process and habit that serve you while making clear boundaries.
In case, you are feeling stressed out in your remote job, remember that you are not alone here and also reach out for help if you need it.