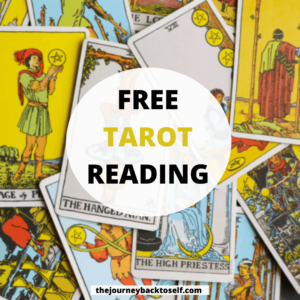 Instructions
Think about a question, situation or person for the topic you choose (Love, Work, Friendship or Money).
Click on the image below each deck to shuffle the cards:
Then click on the image to show the letter:
Then click on the letter to read its meaning.
Tarot For Love
Present Situation


A matriarchal goddess, a beautiful earthy woman – experience of being part of nature and rooted in natural life, the appreciation of the senses and the simple pleasures of daily existence. Without this Great Mother within us, we can bring nothing to fruition, here is patience and gentleness to wait until the time is ripe for action. She governs the orderly rules of the seasons and the laws of the cosmic, she gives birth of new life, is initiative and has an eye for details. She is a caring and protecting wife and virgin, accepting the responsibility of own feelings, she has strength which nourishes and sustains. There is sweetness, passionate love and a playful erotic invitation to dance.
Negative: Stagnation of the spirit, apathy, mourning mother, which crush all possibility of change, full of bitterness and resentment because life requires change and separation and endings must occur.

What Does It Feel For You


Associated with the lion we have an image of courage, strength and self-discipline of totally egocentric beginnings of a unique individuality. It's the "me first drive" which will happily destroy anyone or anything in its path, so long as one's own gratification is assured. This lesson of harnessing one's aggression and directing it toward a creative end. Will courage pride and labor, going for it for the lust of life. Strength applied to joyful purpose. Through such an experience we come in contact with the beast but also with the hero, emerging from this contest with trust in oneself and integrity towards others. The lion within is the image of the infantile savage and royalty, interpreted as vigor.
Negative: Repressed instinct without any transformation, leaving behind a strong shell within a soul without passion and without a true identity.

Obstacles


This unexpected emotional experience brings disappointment, disturbance of ease, misunderstanding and contradictions. Being forced through outside circumstances to reassess one's feelings it can be a problematic relationship or a betrayal as a necessary and potentially creative experience. This provoking inevitable conflict brings sadness. Remorse and separation can occur but its not a final ending. Something remains which can be faced and worked on, take up the challenge and make the commitment to the future.
Negative: Giving up to fate by refusing to deal with reality.

Result


Discovering of unconditional love, the love for everything This true love allows the harmonious uniting of the conscious and the unconscious, the masculine and the feminine. Initiating energy together with receptivity can make it happen, the evolution, birth, life and death. At peace with yourself love has become reality, thus you have something to build upon. And after a tense period there is relief of emotional calm, some effortlessness and satisfaction, the positive turn towards the goal. The dream is experienced as still possible and is even near achievement.
Negative: Living in a dream, escapism.
Tarot For Work
Present Situation


Here comes a big breakthrough, the unexpected luck – a new self-realization, the personal destiny. Whirling energies and the effect of the incalculable
factor brings the hazard, something new, we call it fate. It can be a sudden change of fortune that overturns the established pattern of life. This is part of the unconscious personality and we only become aware of them through their outward effects, which feel like fate, yet which spring not from some external power but from within the depths of the soul. The wheel is constantly moving, but the center is unchanging – essence of source.
Negative: Being out of control, burden of fate.

What Does It Feel For You


A trickster, guide of souls into the underworld, earthly passions and spiritual clarity are part of his nature. The Magician is that unconscious power which appears by magic at the most critical and difficult moments in life to offer guidance and wisdom. Points to potential skills and creative abilities which have not yet manifested, using the four elements as his tools. That means handling of all possibilities of communication, being playful and dynamic, working with the mind, the imagination, the heart and the body. Confidence, virility, sexuality, adaptability between ignorance and knowledge.
Negative: tricky, treacherous, leads us often to dangerous and frustrating places; to follow the inner guide does not always mean making the choices which are secure and guarantee results.

Obstacles


Creative source of the power of air and intelligence, conception of an idea. Cutting power of the mind towards both terrible suffering and sublime new resolutions. Unexplored potential movement and aggressive action. Awakening of mental power often means collision with old beliefs and patterns. Mind over matter. Initial eruption of a new world-view. The start of a completely new concept. Conquest, outburst, fight, struggle before peace.
Negative: Deliberate lie, a verbal outburst that one regrets, violence.

Result


It is time for the individual to be prepared for sudden changes; a new idea or vision erupts from within oneself. And the ability to move with this turbulence shows firmness, resoluteness and responsibility. A man who uses mental power and its duality or duplicity throws the old order into chaos, he needs constant mental stimuli in order to avoid becoming bored. This brings conflict and movement and going new ways means often breaking the heart of the beloved. But one cannot spend too long feeling guilty about who might be hurt when the mind abruptly turns and moves in a new directions. Right now victory over moods, communication, exchange of ideas or travel are important and lead to clarity and a broader vision of life.
Negative: Merciless, self-destruction, victim of his own ideas or gossip, critical and tactless.
Tarot For Friendship
Present Situation


The star, the guiding vision of hope arises out of the ashes of the tower which has been destroyed. Here comes the harmonious uniting of heaven and earth, the divine protection and power to transcend the mundane world., the inspiration, crystallization, self-confidence, the conjunction with the universal intellect. And the insight that there are endless possibilities of existence we connect with our feeling, instinct, imagination and intuition. It is a symbol of that part of us which, despite disappointment, depression and loss can still cling to a sense of meaning and value and a future might grow out of unhappiness of the past, a time of sincerity, trust and peace.
Negative: Blind hope.

What Does It Feel For You


Here the sun comes with vital energy, health, generosity, clarity, self-confidence, success and material wealth. It is again the masculine energy with the plan for the future, to move forward, an image of the power of consciousness to dispel the darkness with optimism and renewed trust. A combination of one who knows and a healer who understands the pattern of life. This creative energy can also speak through music, a transpersonal voice. The sun brings satisfaction, contentment, friends and marriage, innocence of childhood, happiness and is freedom and eternity. It is the ideal of perfection – the triumph.
Negative: The burning heat of the sun can destroy, for one who does not respect nature's law.

Obstacles


A quantum leap, a bridge between heaven and earth inviting the polar opposites, the creative forces of masculine and feminine, conscious and unconscious, the sun and the moon., fire and water. Connected with the function of feeling, the active, intelligent faculty of choice, a constantly changing bridge between these opposites, a careful sensing of the needs of a particular situation with the goal of harmony and relationship, balance and tolerance at the end. It is an integration of creative power inviting the others to share.
Negative: Too much harmony oriented, where no change is allowed to occur and the mind suffocates from sheer boredom.

Result


Meeting between the cutting power of mind – the sword – and the cup of love, which is a symbol of relationship. This dilemma is not only about trying to decide between two men or two woman. It also reflects our values, because our choices mirror back to us the kind of person we wish to become. Here is the problem of free will versus the compulsions of the instincts. Without passing through this initiation by fire, we cannot understand how we create our own future. It is the encounter with feelings, love and beauty, passion and faithfulness, the harmony, uniting of differences. It represents the creation of the world – the marriage of duality, by love awareness happens and in this surrender new doors open.
Negative: driven blindly by desires, doubtful.
Tarot For Money
Present Situation


This is a personality which initiates new ideas and sells them to others. With his spirit of leadership he has a steady power to manifest his visions, he is outgoing, impulsive and with the element of fire, which symbolizes the creative imagination, he generates change, he is enthusiastic and has self-confidence. He is generous and helpful to those he believes they have talent and ability. With authority and determination he goes for his wisdom and creates life or he destroys.
Negative: Impatience, bad loser, male chauvinist, selfishness, fanaticism.

What Does It Feel For You


Friends of strength and creative vision and deep feeling and clever mind brought you here. It is a solid base and benefits are already evident. It is a time of reward for efforts made. This domestic fire is a constant and active energy. One finds security and confidence in creative abilities, friendship and strong ties. So we have open opportunity or closed security. Beauty and harmony is the ideal and everyone wants to have a good taste, but this is narrow-minded and leads to stubbornness or to look for something objective.
Negative: Exclusivity, snobbery.

Obstacles


Urge to break out and try something new where the outcome is not guaranteed. Taking a considered risk with property or finance. The gambler takes failure, hard work and unfulfilled success for progress and ripening. The problem is weather or not to take the new opportunity and risk losing all that has been built, or to put energy into a new project or enterprise. In order to achieve care and forethought are needed.
Negative: Danger of stagnation, misfortune, lack of vitality, unorthodox behavior for effect.

Result


Good foundation have been laid, enthusiasm is high, new plans must be put in action, hard work is ahead. Optimism and satisfaction out of actual accomplishment, the establishment of primeval energy has strength and virtue. Here we have cultural meetings, outgoing with inner visions getting the appreciation hoped for in achievement. This fertile and flexible growth from solid groundwork is a cause for celebration.
Negative: Moral, conceit, not willing to finish a potential idea to realize it totally, unfinished projects.